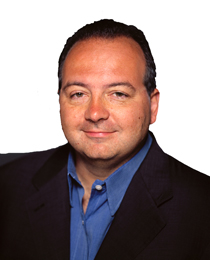 Progress is a consistent theme for RealNetworks founder, chairman and CEO Rob Glaser, who has been an advocate for progressive change from an early age. Rob's activism traces back to Yonkers, New York, where his mother, a social worker serving at-risk children in inner city New York, offered dramatic examples of social inequity. Rob's parents undertook volunteer posts that ranged from United Farm Workers leafletters to Anti-Nuke rally organizers.
As a student at Yale Rob authored a column called "What's Left" in the Yale Daily News, where he was editorial-page editor, and ran The Campaign Against Militarism and the Draft on campus. At the age of 21, with two undergraduate degrees and a masters in economics, Rob went to work at Microsoft.
At the age of 30, Rob stepped away from his position as Microsoft's Vice President of Multimedia Systems. Though he had been financially supporting social causes, he wanted a more active role. He joined five non-profit boards including the Electronic Frontier Foundation and Foundation for National Progress. Rob was appointed by President Clinton to the Advisory Committee on Public Interest Obligations of Digital Television Broadcasters. In 2004, he was honored as a Music Visionary of the Year by the UJA-Federation of New York and the Music for Youth Foundation. Rob has served on the Yale University Council and Broadcasting Board of Governor's Commission on Innovation.
Determined to use technology to pursue a progressive agenda, Rob founded Progressive Networks in 1993. Two years later Progressive Networks launched RealAudio, a product that delivered streaming audio via the web. Voices that could not penetrate mainstream media could now be heard in real time worldwide over the Internet. RealVideo followed in 1997, augmenting the audio with visual documentary. Now named RealNetworks, it continues to deliver independent and alternative ideas along with a vast array of content across devices and around the globe.
The Glaser Progress Foundation implements Rob's progressive agenda through leveraged backing of social causes. The Foundation funds programs that reflect Rob's intense activism and his personal and professional focus on constant progress.